Let's take a moment to imagine a scenario…
You have just spent thousands of pounds building an all singing all dancing website for your business, you've turned the lights on, opened the doors but nobody seems to be visiting, sound familiar?
So what's the secret to business growth? How do you drive traffic to your website and improve your sales?
My answer always begins with a handful of simple questions:
Who is your target audience?
What does your audience want and need?
How does your product or service align with these needs?
Once you've answered the above questions and feel confident that you know who your audience is, what they want and need and have established exactly how your product or service can meet those needs, you will need to think about how to find and communicate with that audience.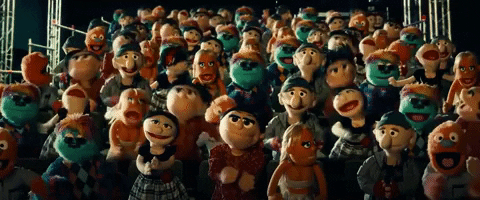 Note: Think about Gender and Age Demographics when deciding who your target audience is.
Having regular traffic on your site is important, of course, it is, more visits equal more sales right? Well not necessarily. In fact converting your visitors into paying customers is an entirely different technique and one I'll cover in another article.
Having said that, basic logic and general common sense tell us that if you have a large number of visits to your site you're bound to sell to someone, plus visits are great for increasing brand awareness.
I am of course assuming you already have a fully functional responsive website. If you don't that is the first thing you want to do.
There are lots of do it yourself website builders available, here are some links:
Wix
One of the most popular and easiest to use website builders I've personally used. Lots of features and a great platform for any new and small business. Affordable monthly rates inclusive of hosting.
Where does your potential audience hang out?
So we know your audience hangs out on the internet, but where?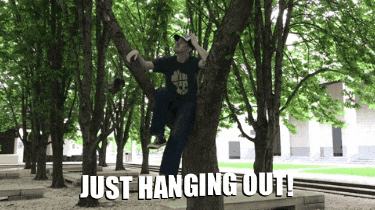 If your target audience is aged between 18-21 then it's unlikely they will be active on forums dedicated to experienced expats or websites focused on retirement planning.
If you need some insider info just ask your nieces, nephews and younger family members, you'll probably learn a thing or two and they might even convince you to set up an Instagram or Snapchat account.
Social Networks Duh!!
Yes, you guessed it and if you haven't you've got some work to do.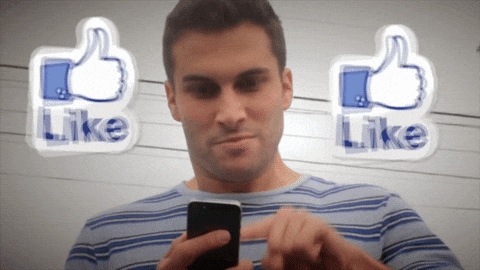 Social networks are predominantly where your target audience hangs out, this is where they share their selfies and personal stories, tell you about what they had for breakfast, which football team they support, where they are going on holiday and discuss their next career move.
According to Statista, the UK currently has 39.35 million social media users and this is set to rise to 42.28 million by 2022.
Interestingly in research conducted by ONS, for the first quarter of 2017, here in the UK 66% of internet users used the internet for social networking purposes and the most active age group were those aged between 16-44.
Be honest, is your company capitalising on the new digital world and is your brand in front of the eyes of your target market?
In order to drive traffic to your website, improve your brand awareness and generate new leads my advice is to ensure your company is active on as many social media networks as you can manage. Let's take a little look at 3 popular #socialmedia platforms.
Twitter
Some say Twitter is dying, others think it's already dead but I personally think it is here for good.
The truth is Twitter was never about documenting one's life minute by minute, although some people still do this.
Twitter is, in my opinion, a great platform to keep up to date with local news, for example, I still turn to Twitter to find out if there are any traffic issues, it's my go-to for breaking news stories, football transfers and celebrity gossip and customer service…
Yes, Twitter has slowly become the go-to platform for consumers wanting to reach out to organisations and get quick answers, just check out Vodafone or Samsung's twitter feed for proof.
Twitter users tend to be aged between 18-49 the social network is used less often by those over the age of 50.
And here's some information on which accounts boast the largest following and no changing your name to Katy Perry will not help you.
I highly recommend your organisation has a twitter account, it would be unthinkable not to have one! You can create one here.
Facebook
Facebook just keeps growing, it is the largest and most popular social network in the world and is used by just about everyone I know.
As of the second quarter of 2017, Facebook had 2 billion monthly active users. Yes, that's billion not million. Here are some stats:
LinkedIn
This is a platform that is growing steadily and is a platform that I personally plan to focus my resources on over the coming years. LinkedIn is a professional networking platform and was founded in 2003, LinkedIn claims to: Connect the world's professionals to make them more productive and successful. It has more than 500 million members worldwide, including executives from every Fortune 500 company.
According to LinkedIn, "professionals are signing up to join LinkedIn at a rate of more than two new members per second."
Your organisation must have a LinkedIn account!
How are you communicating with your audience?
So now that you have your target audience and understand that they are highly likely to be on social media, you need to start communicating with them. This is the hard part!
I have a saying:
"It's not good enough having accounts with Facebook, Twitter and LinkedIn if the content you put out is of poor quality. Poor social media content reflects badly on your business. Full Stop!"
"Too many companies just don't understand how to use social media and it's really concerning. For me, the worst ones are those that claim to have "someone in-house that does all of our social media." I hate to use profanities but some accounts out there look shit, sound shit and produce shit results!"

Setting Up

Most social media platforms give you the opportunity to display your logo and also provide a separate area known as a cover or hero, this is where you can place a large photo or even a looping video.

My biggest pet hate is that some companies have still not managed to master the simple process of resizing their logo and because of this, we see some company logos that are so blurred not even a trip to specsavers will help.

For some organisations their cover photo's are just as bad, using blurry stock imagery or clip art with text put together in Microsoft Paint it is unappealing and simply unprofessional. Honestly, this is your shop front, why treat it so badly? If you are lost just fill out this form and I'll arrange for a cover photo to be designed for you, our Facebook Cover photos cost just £49.99.

If you feel creative you can use free sites like pixlr.com who have two great apps for editing photos and other images via your web browser.

Social Media Posts

Look, a lot of companies have got the hang of this social media malarky but some are still disappointing me massively.

It didn't take me long to find a few dreadful examples. I've done my best to hide company information, but if you do recognise the company please don't embarrass them anymore. If it's a company you own then you know what to do!

Here are two recruitment agencies, no doubt trying to increase leads & attract talent!

The best way for me to explain a social media post is as follows:

Imagine sending a personalised marketing email to a hot lead, you think long and hard before sending, you check spelling and grammar not once but twice, once you have achieved perfection you send the email out, hoping that it is good enough to win you that new contract.

Think of each social media post as an email to a hot lead, but instead of just one person or organisation seeing your email the whole world gets to see how great your product and service is… Now scroll back up and take a look at those two examples, do you really want the whole world seeing that?

Your branding should be clear and consistent, and so should the message you deliver. Each social media post should clearly express the message you are trying to convey and the post should offer some value to the person reading it.

I have a saying:

You wouldn't tell the world your company is shit so why do you put out shit content across social media?

Business Owners need to understand that Social Media is the new Television but this time you're Live 24/7. Make sure you put out quality content, and if you can't then DON'T DO ANYTHING. Contact someone like me instead, for a few hundred pounds a month we can make you look like a corporate giant.

Content is King

Ok, so what do you post on social media? Content of course.

But please for your sake and mine, stop boring us all with a daily post on how great your service is or the number of new client's you've signed up, and honestly how often do you have a special offer?

Famous entrepreneur and content king Gary Vaynerchuk wrote a book dedicated to storytelling online. The book titled "Jab Jab Jab Right Hook" is one I recommend every entrepreneur interested in social media purchases. The book is very visual but in short, the message is that we should stop trying to sell at every opportunity and instead offer something of value to your audience in the form of regular jabs.

Social media can be used to build a story around your brand but your content needs to be good enough for people to want to learn more, visit your website and stay!

Writing regular articles and publishing these to your website's blog or natively to LinkedIn and Facebook is a great way to grow your audience and offer them some valuable information. If you are a mortgage broker you might publish an article with some top tips for first-time buyers. Training providers might want to talk about the benefits a particular course might have on one's future career prospects and a solicitor might want to share some recent cases studies which clients may find valuable.

Whatever your profession I recommend you put out content that has value, contribute to your sector and always try to educate and inform. Soon enough you'll find that your company becomes the market leader.

If you are stuck with your content strategy but appreciate its importance just get in touch with me, I have a great team who can produce interesting and relevant blogs from just £34.50.

Email Marketing

Sending regular emails to old, current and potential customers is a must, however, if you can't put together a professional, modern looking email with good content then please don't bother.

"Sending emails became the norm in the 1990's and you'd think we'd have learnt how to put them together by now, unfortunately I'm still shocked to see hideous emails from companies trying to sell their services, it's as if they are trapped in a time warp, stuck in the stone age with Fred Flintstone."

There can be no excuses for those who send emails out with blurred and pixelated logos, different sized fonts, broken links and spelling mistakes.

Nowadays you can use email marketing and distribution programs to help build your email template and send it to thousands of leads at the click of a button.

Check out Mailchimp and Emma for email marketing purposes or get in touch with me, we can create and send email campaigns from just £69.99.

Search Engine Optimisation

Also known as SEO is far too complicated for us to go into detail here, but I will be writing a post on this in the near future so make sure you follow me to keep posted.

So what is SEO, in short, it's the business of optimising your website so that you can rank towards the top of search engines like Google.

There are a number of ways in which this can be achieved and in truth, you should really bring all of these methods together in order to form a successful SEO campaign.

For the sake of this article, I will touch on one fundamental and quite obvious aspect of SEO, you need to master this if you want your site to have any chance of ranking for your chosen keywords.

1: Optimising your site with keyword rich content:

You have a barber shop in Notting Hill but your website makes no mention of the words "barber" and "Notting Hill." Don't expect to appear on Google if someone searches Barbershop in Notting Hill.

Put simply, If you want to rank for certain search terms you need to have the relevant words on your site.

Oh and for all you smart arses out there, don't try to stuff your website with keywords, Google is not stupid, the likes of BMW and Ricoh were removed from Google search for trying silly tricks like keyword stuffing.

If you want to learn more about SEO get in touch with me, we can talk about making improvements to your sites architecture, content and more.

Conclusion

Although this article is meant to be the ultimate guide, I had to stop at some point, I suspect most of my readers gave up halfway through but if you kept reading, well done, here's a pat on the back and a 10% off code for any of the services I provide, just quote: #idontgiveup.

So to quickly summarise, if you want to build an online audience and generate some sales you should do the following:

Be on social media, do it properly.
Create valuable content in the form of blog posts.
Send out good emails.
Optimise your website for search engines.

If you enjoyed reading this, please share it, comment, link to it and follow me on LinkedInand Medium. If you'd like to have a chat, book a quick no obligation telephone call here https://calendly.com/korayismail/15min/08-09-2017.

If you want to hear from me at least once a month why not subscribe to my newsletter here